ABOUT EXPRESS LANE IMMIGRATION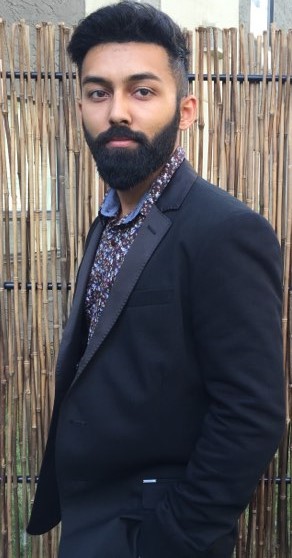 Sorell sonara
Immigration Consultant Edmonton
Sorell Sonara is a licenced and professional Canadian Immigration Consultant in Edmonton as part of the College of Immigration and Citizenship Consultants. After graduating with a Bachelor of Science from the University of Alberta, he pursued an Immigration Consultant Diploma from Ashton College.
Immigrating to Canada at a young age with his parents, he understands the struggles and balance of cultures that is needed, especially amongst young immigrants. Therefore, we consider it a duty to provide our clients information about cultural norms and differences allowing them to make a quick transition into their new life in Canada. We serve clients from all over the world across many cultures to navigate Canada's immigration system. .
Our team speaks English, Hindi, Gujarati and French.
Immigration consultants go through a stringent process before being able to represent any clients. These include evidence of good character, insurance protection, regulated examinations, and continuing education.
Only Canadian Immigration Consultants and Lawyers are eligible to provide advice and guidance on matters related to immigration. To check if a consultant is licensed, click here: https://college-ic.ca/protecting-the-public/find-an-immigration-consultant
Although a lawyer can be a better option for challenging cases especially for matters before Federal Courts, hiring us as an immigration consultant in Edmonton, will provide you the same expert advice for many immigration matters that have allowed our previous clients successfully navigate Canadian Immigration issues related to things such as family sponsorships, PR applications and temporary residence.
We value your safety and trust above all else. Choose us for Immigration Services in Edmonton.
Read some of our reviews below from people we've helped as an immigration consultant in Edmonton.


Testimonials
"We were looking to open up a business in Canada and came across Express Lane Immigration Consultant in Edmonton. They guided us through the whole process and we successfully got an owner operation LMIA and work permit." – P. Jones
"Wow I can't believe I got my Express Entry PR within 2 months and 20 day, so fast process thanks for paper work Sorell. you are a master of consultancy. knowledgeable person. I would recommend everyone for you" – N. Massey
"We appreciate his help very much, he is hard working and very helpful, he was very positive for our P.R. We were able to get family sponsorship to join our lonely aunt here in Edmonton, Canada" – N. Mankiwala
"We were so confused about the adoption process especially as our new daughter was in Africa. He eased our worries and helped us bring our adopted daughter to Canada." – R. Tuller
"Being in the restaurant business, we are always dealing with high staff turnover. Express Lane gave us LMIA foreign workers that are loyal and talented which takes a huge burden off me while the restaurant runs smoothly." – R. Ratna
"Good service and a very nice man to work with and very cheap" – B. Mutabazi
"Excellent service, very knowledgeful and professional consultation who helped us with spousal sponsorship in Edmonton." – H. Chawda
"Great service, I would highly recommend my friends and family for any immigration application service. Thanks!" – R. Singh
"Excellent customer service, the best immigration experience ever!I applied for a PR for me and my husband. They are really knowledgeable and very helpful. A right place to get all questions answered Highly recommend 100%." – R. Patel
"My mom's supervisa was rejected 3 times in the past but they were able to get it approved." – P. Draper
"The best consultancy for all kind of visas. I consulted Sorel through a friend. Sorel is a decent and good person who answers your every question regarding your status very patiently. I applied for spousal work permit within Canada and received work permit in less than three months. The process was smooth and simple didn't had any complications. Thanks, Sorell. I would strongly recommend this for everyone." – V. Kumar
Our Immigration Consultant provides honest and dependable guidance for you and your dear ones. People from around the world have chosen Express Lane for their immigration needs!